Collections
Shop for artwork based on themed collections. Each image may be purchased as a canvas print, framed print, metal print, and more! Every purchase comes with a 30-day money-back guarantee.
About Randy Bradley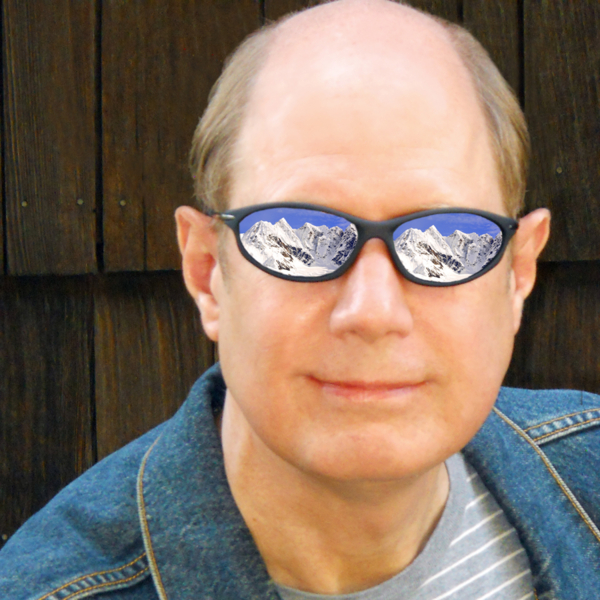 I photograph topographical features of the natural landscape but I do so from an artistic point of view. I primarily focus on the western and north western parts of the United States because of its diversity and dramatic vistas.
I started out in the early 1980's using 35mm film cameras and then moved up to a Pentax 6x7 medium format film camera later on. About the time I was getting comfortable with my Pentax 6x7 the digital age of photography was booming and in order to keep up with the new technology I had to learn how to work with a computer and use Adobe Photoshop software and also buy an expensive film scanner for my 6x7 transparencies. With film becoming increasingly scarce, finding the Fuji Velvia medium format film I needed and getting the film developed , plus the scanning process, and the editing of each image, color correcting, filing and creating backups was so time consuming and costly that I was forced to go with a digital camera. However, I have fully embraced the digital imaging process now and enjoy the control it gives me to make my images look the way I want them too.
Unlike most professional photographers who "shoot for the light", the approach I use when capturing my images is to look for an inspiring subject matter first and then find the composition I want to best feature it. Although I look for and hope for dramatic lighting, I generally work with what lighting is there in front of me at the time. If the lighting is just completely wrong or un-workable I'll just leave it or come back later.
For me, the subject is of most importance, the lighting is just the icing on the cake. If I just wanted to shoot for the light I would aim my lens at the sky. You can find some phenomenal light and colors there. It's the subject that matters, the light just creates a mood.
My motivation to photograph landscapes came when I moved from a small town in Kansas to Phoenix, Arizona. I was making my living as a drummer in a professional road band at the time and the band had decided to relocate to Phoenix. I started looking through the "Arizona Highways" magazines and I was awed by the magnificent photographs published there. Being a new resident of Arizona I thought the entire state was a desert until I discovered Sedona, Flagstaff, and the Mogollon Rim. During the mid-eighties I moved up to Flagstaff and performed at the Little America resort hotel with a trio in the lounge and with my free time I explored northern Arizona and southern Utah. Armed with my first 35mm SLR camera I began to go out and discover and see these places I saw in "Arizona Highways" for myself. After spending a few years climbing and hiking around the red rocks of Sedona and the mountains and canyons near Flagstaff, I was hooked. I needed to see and experience more so I began taking drives to Yosemite, Redwood, Zion, Bryce and Yellowstone national parks and then I began exploring the Sierra Nevada mountain range and the California and Oregon coastline.
The new age style of music that was popular at the time seem to fit so perfectly with these places and scenes I was seeing. Being a professional musician myself, this music inspired me even more to be out in these wilderness places and try to capture what I saw and felt.
My training didn't come from school or classes but from studying the images of the photographers I admired and spending a small fortune in film and how-to books. There were so many great photographers to learn from and I even got to meet Galen Rowell in person at his gallery just a few months before his fatal plane crash. Many of the photographers who had their images published in "Arizona Highways" magazine inspired me one way or another but the photographer that influenced me the most with his style of composition was David Muench. This guy totally blew me away. I still admire his work today. Just like performing music, photography is an ongoing process you never complete.
After years of travel and photographing dramatic landscapes I began to take notice of how frail and small the human structures were in and around these places. The little log cabins and wooden bridges seemed like toys yet had kind of a romantic theme about them. Even the tall skyscrapers and steel bridges in the cities seem so fragile. Every time the earth hiccups or sneezes these structures twist, crumble, and fall like tinker toys. When I see these disasters on the TV news it just reminds me how powerful the planet is.
What I try to do with my images is to show people the beauty of natural places and how overwhelming the planet is. I firmly believe we will end up destroying ourselves before we are able to destroy the planet. The planet will heal itself and remain long after we are gone. We should look at the planet as if we are guests here, not like we own the place.
The reason I chose the western United States for my projects is because it is a very diverse area with deserts, mountains, canyons, forests, seashores, lakes, waterfalls, rock formations, rivers, etc. which gives me plenty of subject matter to work with. Very few areas in the world have such diversity in a regional space. Plus, from my traveling and exploring of this area I feel like I know it.